SpreadAPI is a free Google Apps Script that allows you to add REST API to any spreadsheet in Google Sheets in a few minutes. The API can be accessed over HTTPS from back-end as well as front-end apps.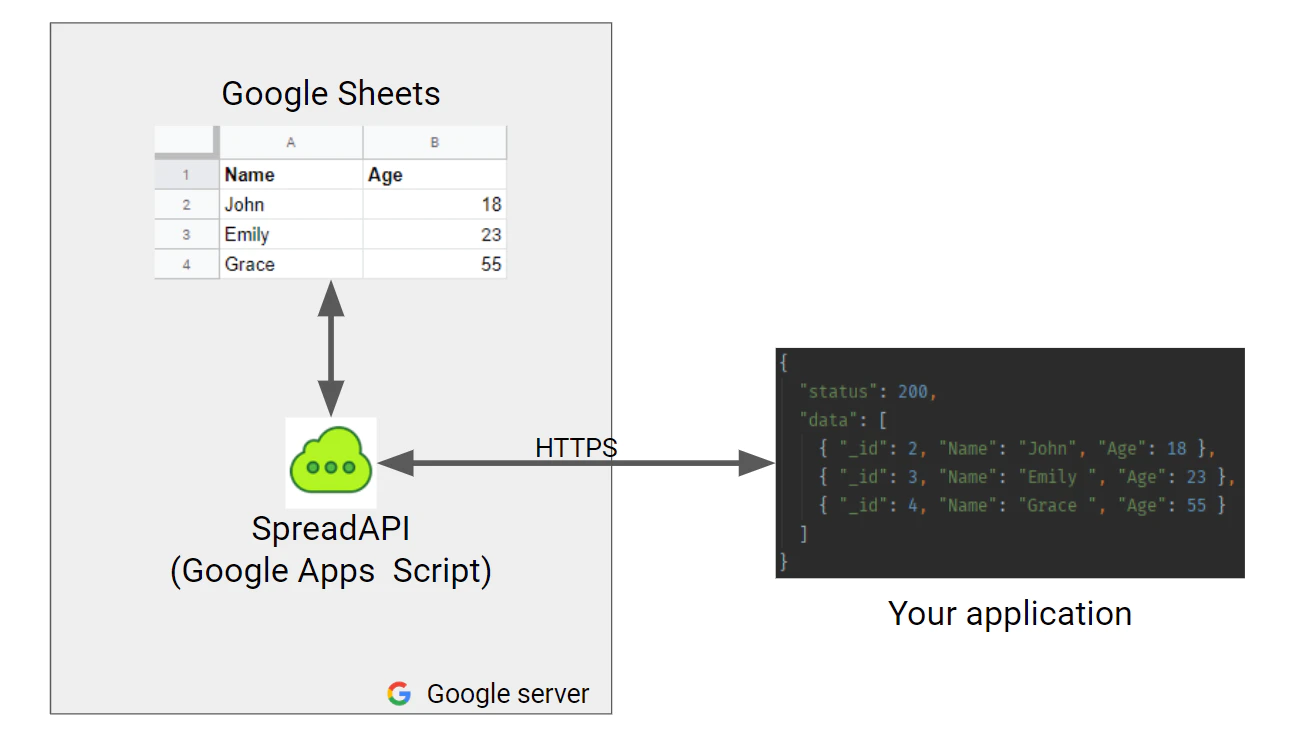 SpreadAPI is a free alternative to tools like
sheetsu.com
,
sheetdb.io
or
sheety.co
. With SpreadAPI you get just the same but for free. Moreover, you don't share the data with any third party because the code runs on your account as a Google Apps Script.